Betaalmethodes en payments
U kunt kiezen uit verschillende betaalmethodes:
Let op: sommige betaalmethodes zijn mogelijk niet beschikbaar voor uw land. Nadat u bij het bestellen het land van bestemming hebt geselecteerd, biedt ons systeem u alleen de betaalwijzen aan die voor uw land beschikbaar zijn.
Vooruitbetaling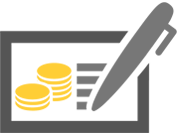 Via mail krijgt u van ons een bestelbevestiging toegestuurd. Daarin staan onze bankgegevens vermeld, het bestelnummer en het totaalbedrag van uw bestelling.
Gelieve het bedrag inclusief verzendkosten op de aangegeven rekening over te maken. Vergeet u niet het bestelnummer van uw opdracht te vermelden. Zodra het bedrag op onze rekening is ingegaan wordt uw bestelling verstuurd.
PayPal Express

Betaal veilig en snel met slechts een paar klikken
Voor kopers is het gebruik van PayPal gratis
Gratis kopersbescherming zonder beperking van bedrag
Registratie vereist bij PayPal
Voor elke transactie ontvangt u een e-mailbevestiging
U kunt veilig betalen middels Paypal. PayPal is een betaalsysteem waar je makkelijk en veilig online mee kunt winkelen. Met PayPal kunnen uw producten al meteen verzonden worden als de bestelling bij ons is ingegaan. Het is uiteraard gratis, dus een online betaalsysteem dat voor een snelle verwerking van uw bestelling zorgt. Uw producten hebt u met PayPal sneller thuis. Als u Paypal als betaalsysteen wilt gebruiken moet u zich eerst bij Paypal registreren. Geef uw bankgegevens of het nummer van uw creditcard aan. Dan kunt u meteen via PayPal betalen.
Bij Profhome kunt u tijdens de bestelling Paypal Express als betaalsysteem kiezen. U wordt automatisch naar PayPal gestuurd. Daar kunt u zich registreren en de bestelling met de betaling afsluiten. Voor het betalen met PayPal hoeft u maar een keer uw gebruikersnaam en uw wachtwoord aan te geven. Voor elke actie krijgt u een bevestiging per mail.
Kijk voor meer informatie onder www.paypal.nl.
Creditcard
Een service van PayPal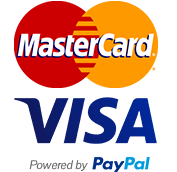 Betaal overal ter wereld veilig en gemakkelijk
Gegevens van uw kaart worden veilig gecodeerd
Snelle ontvangst van de artikelen
Geen registratie vereist bij PayPal
Voor elke transactie ontvangt u een e-mailbevestiging
Handig en probleemloos winkelen met een creditcard: betaal moeiteloos met uw MasterCard-, VISA Discover- of AMEX-creditcard. U betaalt het factuurbedrag via onlinedienstverlener PayPal.
Nadat u de bestelling hebt verzonden, wordt u rechtstreeks doorgestuurd naar de website van PayPal. Zorg ervoor dat de gegevens die u invoert, juist zijn. Uw gegevens worden uiteraard standaard versleuteld verzonden. Zodra u uw gegevens bij PayPal hebt bevestigd, wordt u teruggeleid naar uw besteloverzicht. U ontvangt van PayPal een betalingsbevestiging.
Een PayPal-account is niet vereist. Uw bestelling wordt onmiddellijk verwerkt.
Surf voor meer informatie naar www.paypal.nl.